Angel's internship - From halo to goodbye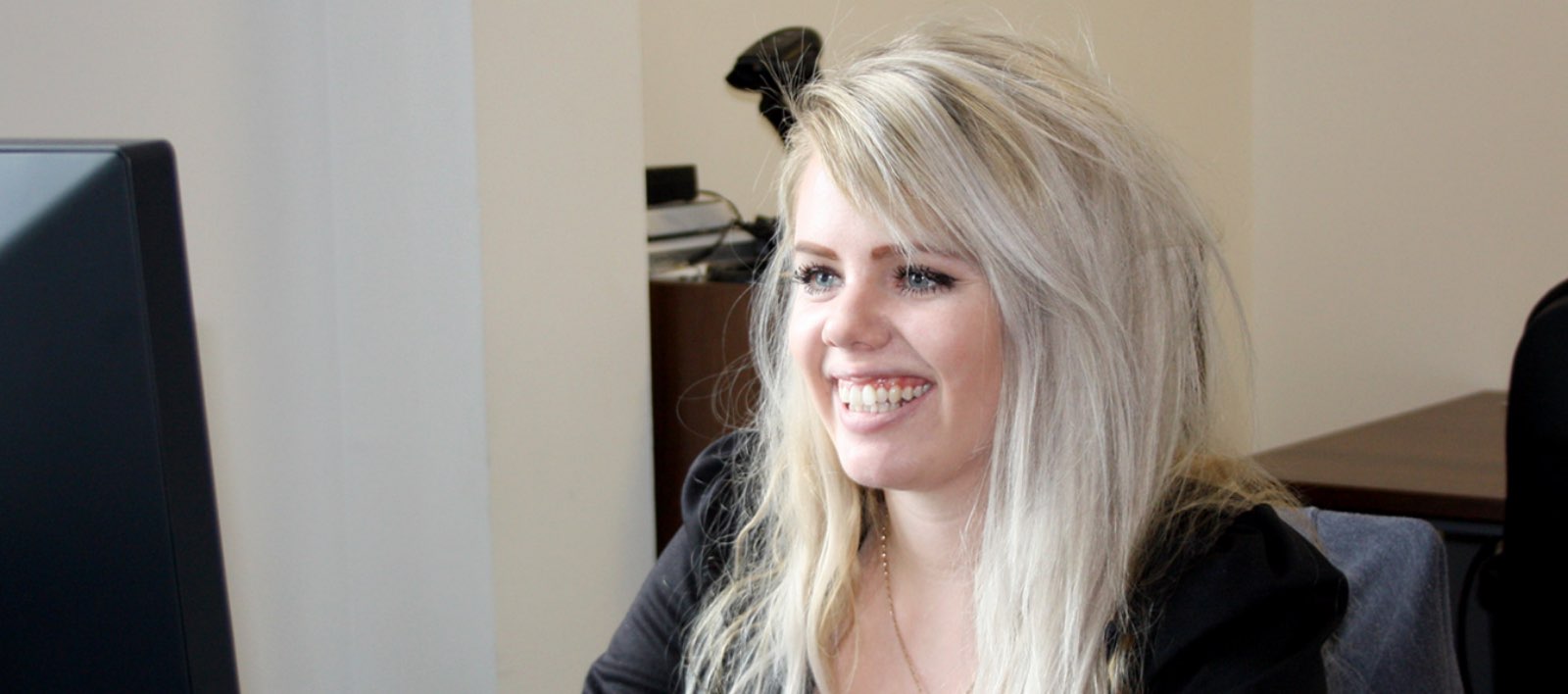 This week we are saying "bon voyage!" to our developer intern – Angel. This one has quite literally flown from the nest and is on her way to study abroad in Australia – not that we're jealous or anything…
Angel has been working with us for three months as part of an internship scheme part-funded by Santander Universities and is currently in the middle of completing a degree in Computer Science at the University of Hertfordshire.
During her time at Daymedia she has been involved in several client projects, taking them from static mockups and developing them into dynamic, responsive websites.
Angel is one of many that has benefited from the internship scheme, and we will certainly look to offer more internships in the future. Being able to give students the opportunity to work on live projects and gain industry experience is hugely valuable to both them and us as a business.
So what did Angel think of her time with us?
How was your time at Daymedia?
Daymedia has been a great company to work for. One of the best jobs that I have had so far. The people that work at Daymedia are very welcoming, down to earth, fun people. I felt part of the team since the start and will be sad to leave. They have always given me help when I've needed it and made sure that I understand everything. In just 3 months at Daymedia I have learnt so much – it's incredible!
In your opinion, what is the most valuable thing you learned at Daymedia that will help you in your future endeavours?
Before working for Daymedia I didn't have much front end development experience, but I'm now able to build a responsive website from the ground up – and feel comfortable doing so! I have also learnt a lot about the business and have been able to develop other skills too such as working within a team, time management and organisational skills.
What advice would you give someone who was considering an internship scheme?
Doing an internship was definitely one of the best decisions I have made. It has given me a good insight in to the working industry, preparing me for the working life as well as gaining valuable work experience. It has also inspired me. It has made me want to put what I've learnt in to action and continue to gain knowledge.
Next stop. Down under!
Angel's next adventure takes her to Australia, where she'll be doing a year of study, exploring and attempting to avoid the spiders. She will then be returning to the UK to complete her degree in Computer Science at the University of Hertfordshire.
Angel started her time at Daymedia with a real passion to improve her understanding of web technology, and approached all of the training and projects she was given with a real sense of purpose. All feedback given to Angel was taken on-board and promptly applied to any future work that was developed.

Angel became a real asset to the team in the short time that she was here, and I truly believe that she has a very bright future ahead of her if she continues to apply herself to future jobs in the same way.

Stewart Speer / Dev Team Lead
We'd like to thank Angel for all her hard work and wish her the best of luck for the future (and the spiders!).
We'd also like to thank the University of Hertfordshire and Santander for helping us with another successful internship. For more information about the scheme, we recommend getting in touch with Santander or the University of Hertfordshire.