HK Jewellery - Creating a truly magical customer experience
Harriet Kelsall have been designing beautiful bespoke jewellery since 1998. As a multi-award winning company they needed a website that reflected the quality and innovation that goes into their jewellery.
Shortly after HK Jewellery re-branded, we re-built their website from the ground up creating an experience as unique as their studios.
Daymedia have delivered a solution we would never have been able to achieve with something off-the-shelf. It is easy for our staff to use, scalable, and helps us deliver a magical customer experience.

Tim Alban / Marketing Director @ HK Jewellery
Capturing an audience. Delivering a message.
Working together with HK's branding agency and in-house photographer, we wanted to encapsulate what HK Jewellery is all about by bringing peoples stories to life and highlighting the craft that goes into their jewellery.
Applying custom animations.
Integrating video.
Developing a bespoke Mondrian grid system.
Integrating Umbraco with their CRM system.
Inspiring stories. Beautifully displayed.
HK Jewellery love to tell customer stories, detailing how their personalities and adventures together are reflected in the bespoke commissions they create. Understanding the importance of this content was crucial to ensure we built a multi-device layouts that delivers the same sentiment.
Increasing engagement through interactivity.
The Inspiration Board feature offers a dynamic, creative way for customers begin their journey towards commissioning a piece of jewellery.
Any customer can pick from the gallery containing 17k+ unique items (as well as uploading their own images) and share their board directly with one of HK Jewellery's talented designers.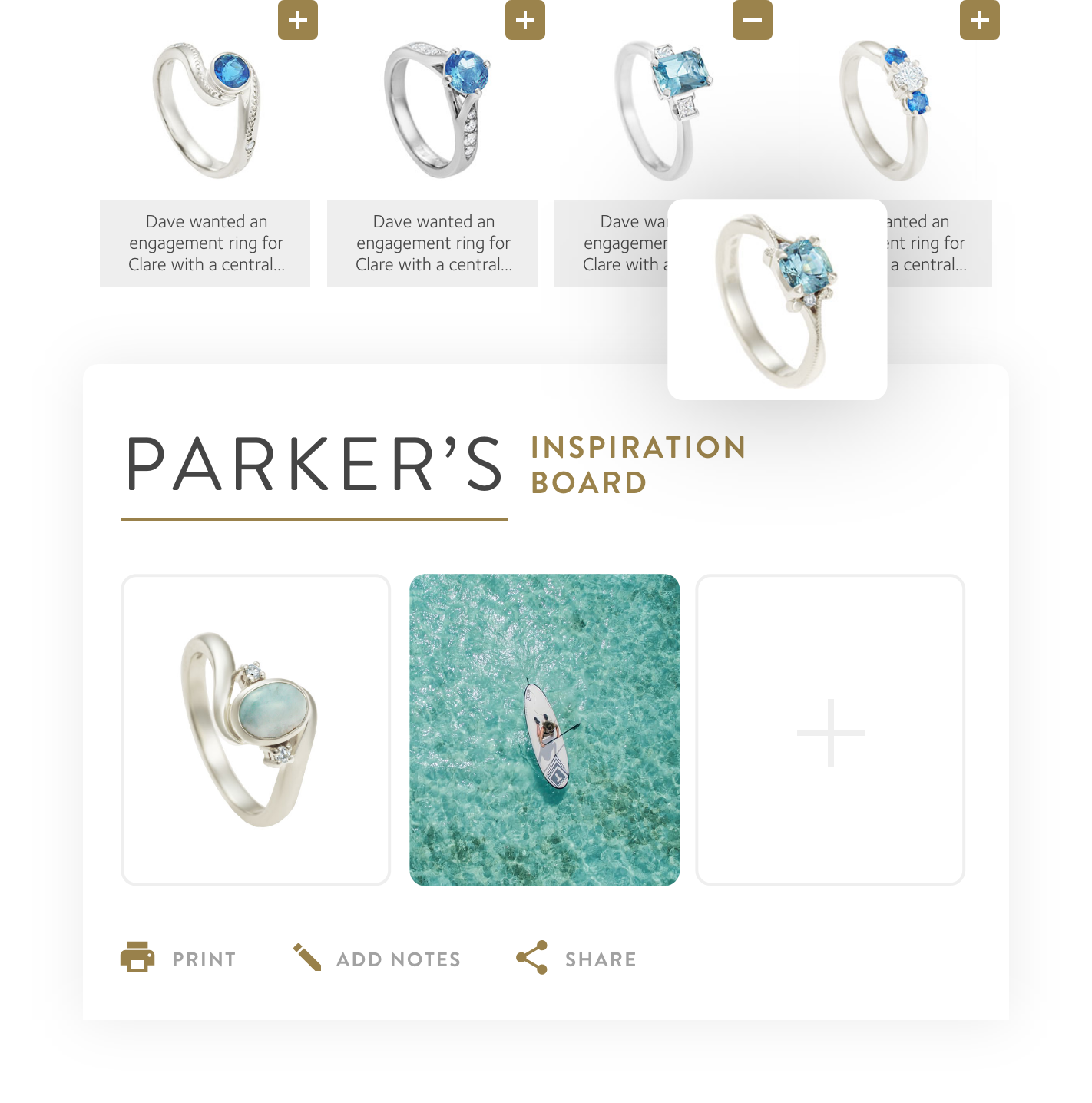 Follow the journey with your own timeline.
Making a piece of bespoke jewellery can take some time - up to six weeks. We helped HK Jewellery fill that gap, and bring their customers along on the creative journey with them.
Customers can log in to view the progress of their bespoke jewellery, including photography of their items being made.
Helping to deliver a magical customer experience...
Increase in sales.
Significant increase in traffic and activity on the website, resulting in an increase in bespoke enquiries and online sales.
Reaching a worldwide audience.
The live chat and sketching feature has opened up a worldwide audience to HK Jewellery.
Fast & Secure Content Management.
Powered by Umbraco CMS, HK Jewellery now benefit from an open source solution that is fast, secure and easy to use.
Flexible & Scalable.
Umbraco has also saved a significant amount of development and editing time on the website, as it provides an excellent API for migrating content in from other platforms.