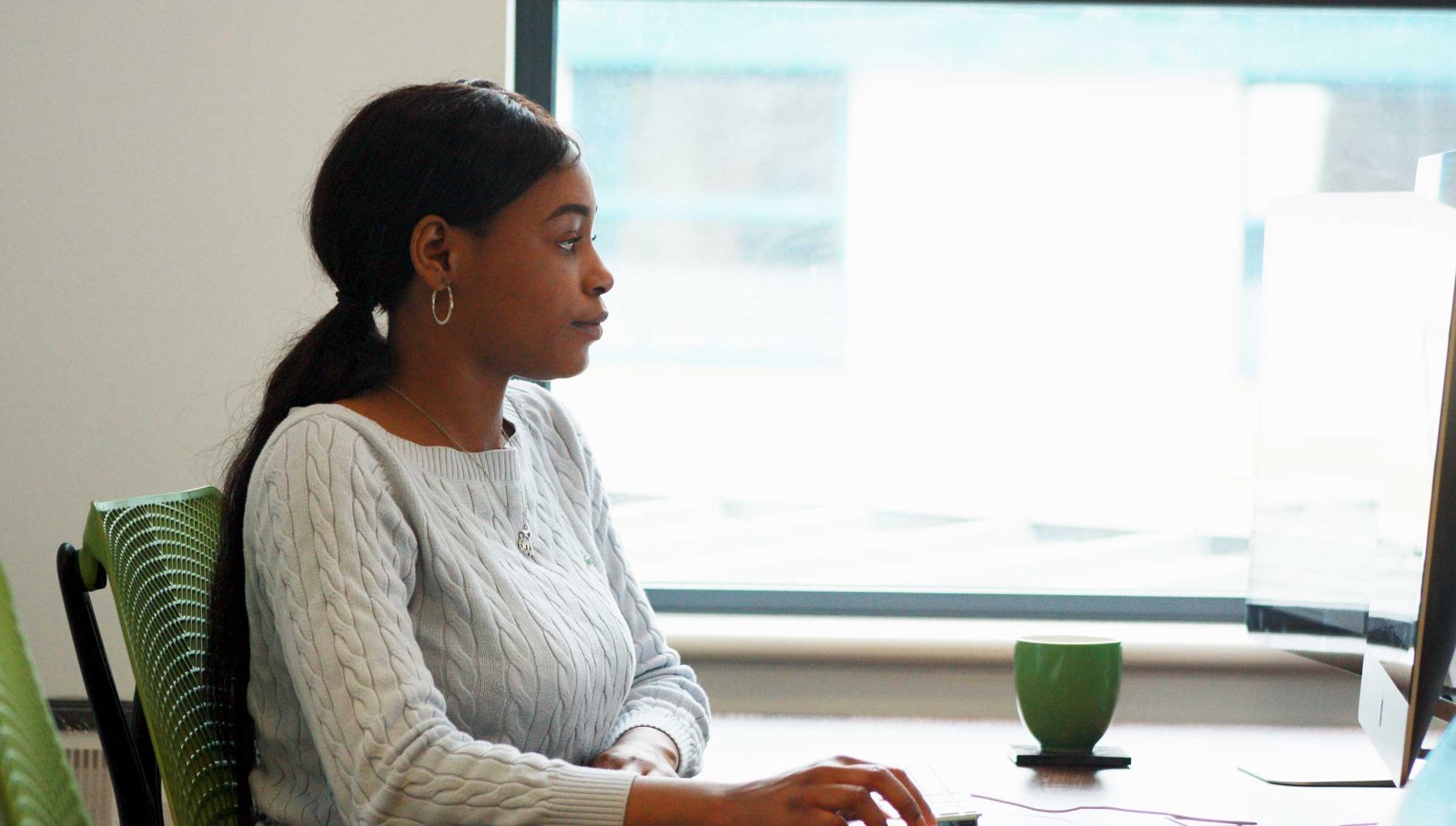 It's been a mixture of emotions for us all lately as last week we said "hello" to a Gold Award at the Hertfordshire Digital Awards, but farewell to our Graphic Design Intern – Joy.
Joy has been with us for six months as part of an internship scheme part-funded by Santander Universities, and is now returning to the University of Hertfordshire to complete her degree in Graphic Design.
During her time at Daymedia Joy has been a part of numerous projects, most notably designing the graphics for a popular food van situated in Stevenage Town Centre. The project "Thai Pan" was in association with Stevenage Borough Council, and the brief (in a nutshell) was to give the van a traditional yet modern facelift.
We are delighted with the final design Joy and the team at Daymedia produced. She quickly understood the brief, but more importantly she listened. There were lots of ideas being discussed and Joy was able to go away and create a series of comprehensive designs that truly demonstrate her talent and passion for design.

Carlo Perricone / Stevenage Borough Council
Joy isn't the first intern to join team Daymedia as part of the Santander Universities scheme, and she certainly won't be the last. Being able to give students the opportunity to work on live projects and gain industry experience is hugely valuable to both them and us as a business.
Throughout Joy's time with us we've been able to start refining our training programmes and provide permanent employees with an insight into developing their own leadership skills. As a growing business, all of which is crucial for future growth.
Being able to provide young, talented individuals with the opportunity to be part of and create something like this is why we endorse the Santander Universities scheme. Thousands of people have now seen Joy's work because she had the opportunity to make that happen.

Jenna Hussey / Lead Graphic Designer / Daymedia
Let's here what Joy had to say about her time at Daymedia
So, how was your time at Daymedia?
My time at Daymedia was amazing! I love how everyone works together and gets along as a team.
In your opinion, what's the most valuable thing you learned at Daymedia that will help you in your future endeavours?
The most valuable thing I learned at Daymedia is how to communicate effectively within a team. The company has also taught me ways in which I can get clients, and be more positive in my communication with them.
And finally, what advice would you give to someone who was considering an internship scheme?
They should definitely go for it. It really equips you with the knowledge of how the real world works and you will indeed learn something valuable to take back with you.
From here to Flare
Joy's attentions now turn to Flare 2017, the university's annual entrepreneurship awards, in which she has made it as a finalist. This is a great achievement in its own right, having been selected from some 100+ entrants, and we are wishing her every success.
You always think when taking on new team members 'okay, it's going to take them some time to adjust' but Joy just fitted in straight away. From day one she brought creativity, laughter and the notion of 2 ½ sugars in tea.

Jenna Hussey / Lead Graphic Designer / Daymedia
We'd like to thank Joy for all her hard work and for persevering with the long commute. We know it wasn't easy. Best wishes for the future. We'll miss all the 'Joy' puns!
We'd also like to thank the University of Hertfordshire and Santander Universities for helping us with another successful internship. For more information on how you can get involved with internships visit Santander Breakthrough.